Large Eid Mubarak Sweet Gift Box Halal Sweets Box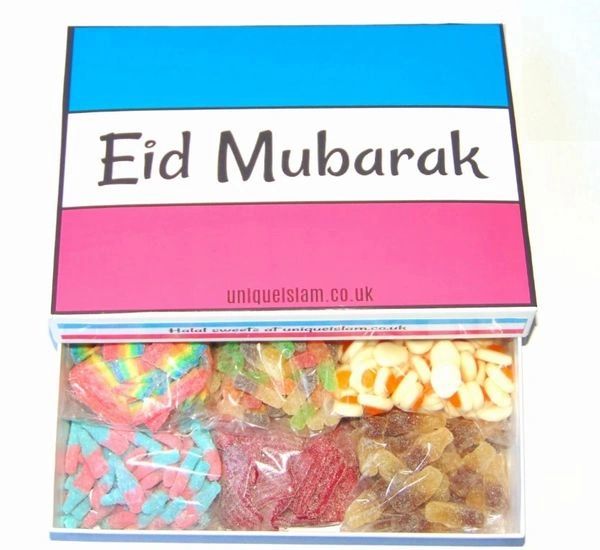 Large Eid Mubarak Sweet Gift Box Halal Sweets Box
Large Personalised Eid Mubarak
Halal Sweets Gift Box
Beautiful large Eid Mubarak sweet gift box filled with a yummy selection of jelly sweets
Halal and HMC approved sweets
Contains 9 x 100g assorted bags
Fab selection of our best selling jelly sweets
9 different varieties of sweets
Ideal Gift
Box Size- 23 x 16.5cm approx.
**In rare circumstances, we may have to substitute items due to product availability. These will always be of the same or higher value.