Personalised Kids Arabic Name Baseball Jacket Black/White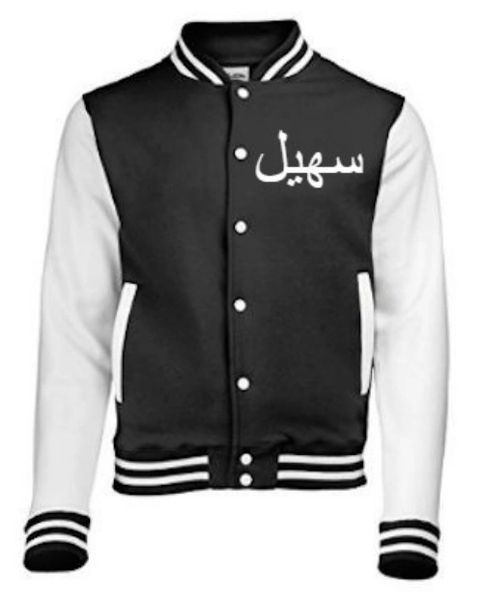 Personalised Kids Arabic Name Baseball Jacket Black/White

Personalised Kids Arabic Name Baseball Black/White Jacket
(Please note personalised items can take up to 5-7 working days extra)
50% Cotton/50% Polyester

Where names are provided in English, we shall translate them into Arabic to the best of our ability.

(All sizes are approximate)




3-4 years

5-6 years

7-8 years

9-11 years

12-13 years

Chest (cm)

39

41

43

46

49

Length (cm)

44

48

52

57

62

Supplier Tolerance of 2/3cms

Please note due to this item being personalised, we cannot accept returns or issue refunds once an order has been placed. Please check sizes and other information carefully before placing your order.